Meeting Notes
I kinda hate digging through email, so I am adding a link to Weaver's lovely notes for the May 26 meeting, along with Bort's important responses. For those of you not in attendance, we have proven worthy of technology by hooking up the west coast, 'Coney, and our house in NoVa via Skype and a collaboration tool called Adobe Connect. We rule. Also, we'll likely do this at least once more before launch in August.
Vehicle Rented, Flights Booked
Herb and I have rented an SUV (Jeep Grand Cherokee or equivalent) from Sunday August 24 to Tuesday September 2. This means we can haul people and stuff, run errands, and help the RVs park away from the hotels if the lots are full. Oh yeah, and if you are flying and arrive and leave around the same time as us, we can take you to and from the airport (there are free airport shuttles if not). Total cost $408 for the week. We are flying BWI to Reno on Sunday, arriving in Reno around noon, and leaving Reno on Tuesday around 9:00 am.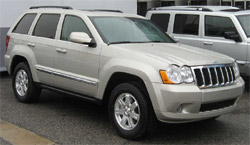 Surprise?
Maybe, just maybe we'll get our one camp enhancement that happens to be human? Details to come…