Ryan and the van left Baltimore at 19:30hours, picking up Mindy in Lonaconing and departing at 23:00 hours for a short stint to Ohio, stopping at 02:30.  Map to come!  But look at how much stuff they fit in the van!!!!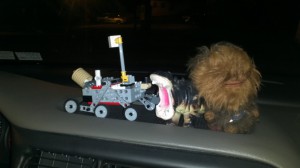 The Mars Rover, Chewbaca, and a Hippo are our co pilots!"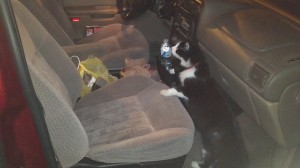 Mr. Dingus Goes to Burning Man (almost)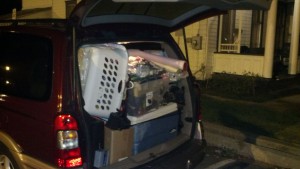 How much can we squeeze into one van?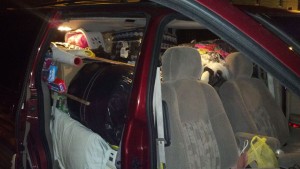 A lot!