View the spreadsheet of the ENTIRE MEAL PLAN from 2008
Agua= 1 gallon per day per person = 14 people x 7 days = 98 gallons of water @ 8.4 lbs = 823.2 lbs of water!
And that's just 'fer drinkin!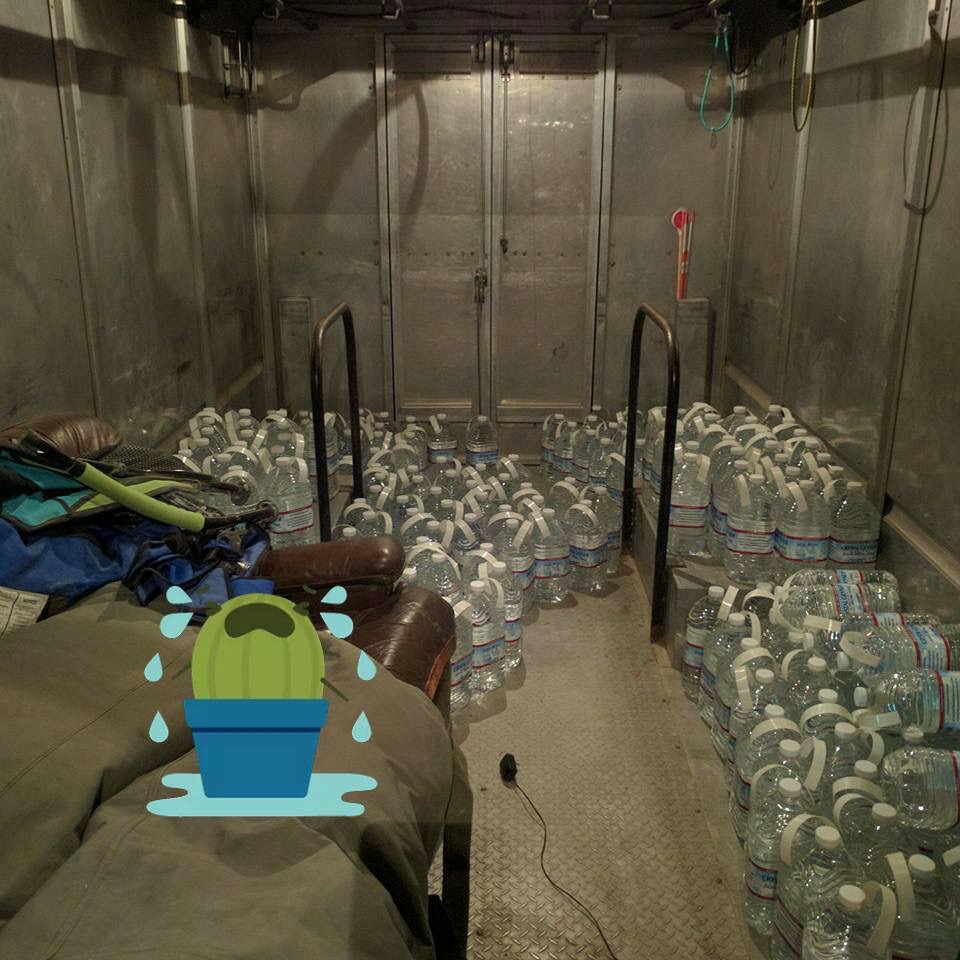 Tip: Put a rope through the paper towel tube. Tie ends together. Loop over something.
Ideally, meal items should be no-cook, boil-in-a-bag, or grillable.  This produces the least amount of mess in the RV, and is easier to prepare.  We have a 7-day cooler for meats and other perishables.  We will have a fridge in Plan A.  Another fridge or cooler is advisable.  We need a good grill.