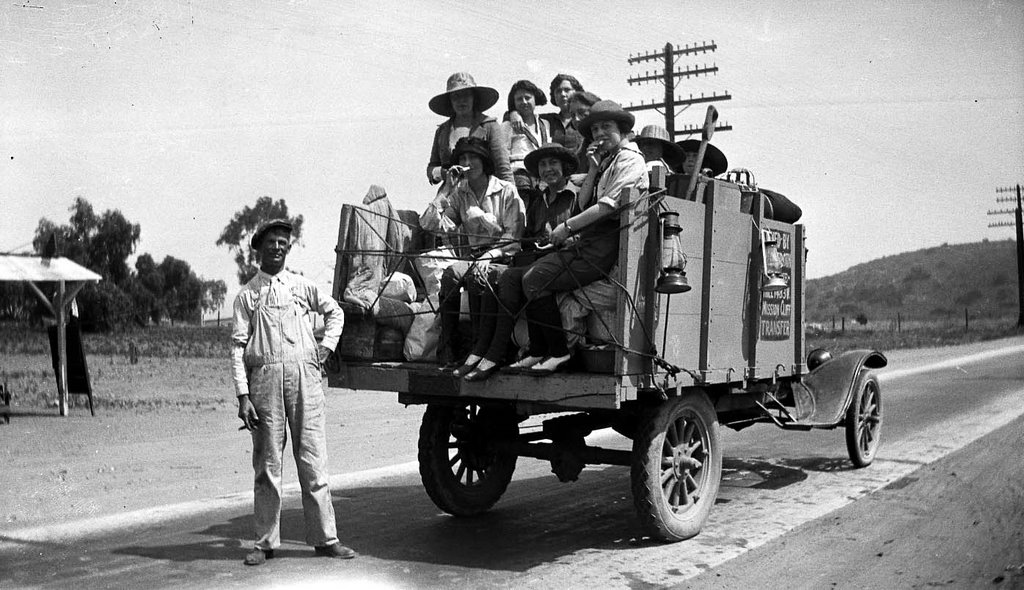 Eric and I have been talking about our desire for motorized transport on the playa. Arguments against this idea can be made, for one our Evolve Revolve was a major PIA POS and consumed much time on and off the playa. We both feel that a simpler quieter vehicle could be very beneficial to the camp. Certainly ice runs and the Sunset serenade would be difficult with bikes alone. I've been shopping for a golf cart lately and feel that we can get one at a reasonable cost(~$400) that we may even be able to partially recoup after the burn.
Eric has come up with a most ingenious and creative art concept that fully embraces the American Dream theme. He would like to see a recreation of a Model T piled with Okies and all of their worldly belongings. I think that would rock. I've even considered a covered wagon with fake horses(covered bikes) ahead of it.
While searching for images of the real deal, I came across pics of the Hancock MD "Barge Bash", I will NOT miss it this year. Check out the Beverly Hillbillies barge!!!