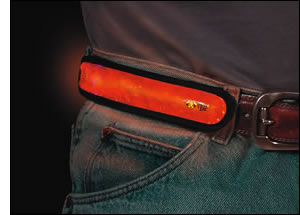 My guitarist's dog was sporting a new Nite Ize collar last night and it looked like a great piece of playa gear. Very tough, easy to attach, and with a purported 250 hour battery life (large hearing-aid style) — I was impressed. Turns out the company makes all kinds of glow gear:
http://www.niteize.com/category.php?category_id=26
They don't seem to have a wide range of colors but the prices look good.